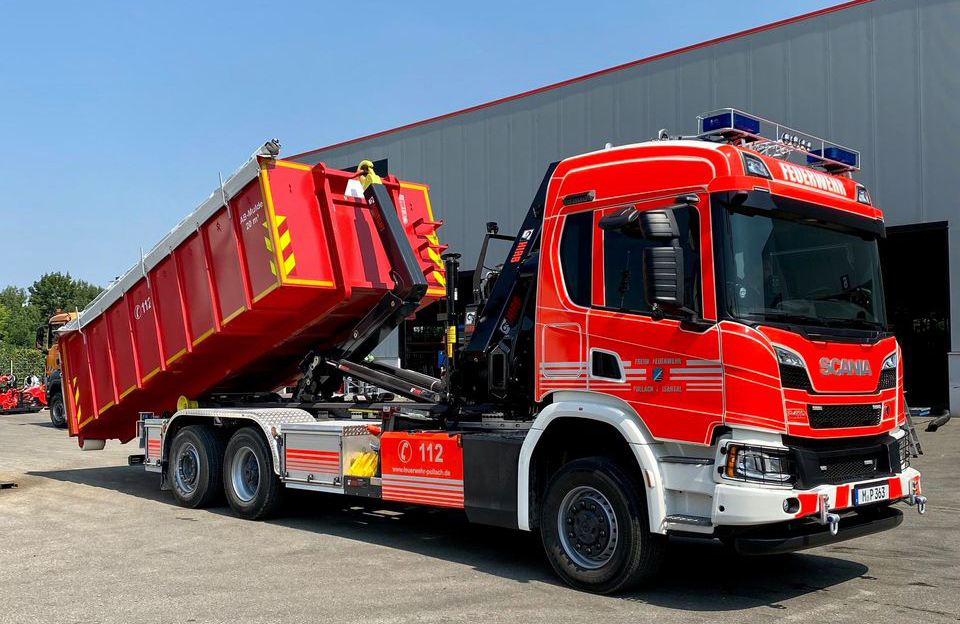 MULTILIFT ULTIMA 18SL
Demountables
The MULTILIFT Ultima 18SL hooklift is a sliding and lowbuilt (to increase payload) hooklift with 18 tonne capacity for 3 axle trucks. The unique uControl system of the ULTIMA range makes it possible to build the hooklift to your needs and maximizes the productivity without compromising on safety for every day usage.
Znajdź sprzedawcę
MULTILIFT ULTIMA 18SL, a 18-ton capacity hooklift, using the sliding of the hookarm in the load process and with lower body supports for extra payload, for 3-axle 26t GVW trucks, part of the ULTIMA range. The low weight of the structural parts, together with high strength of quality material and superior performance will boost your productivity. All ULTIMA Hooklifts come available with connectivity and the PLC-operated control system and control choices familiar from XR Power hooklift range.New options such as:HookliftAssist, SafePositioning, Integrated Load Weighing, LoadBoost, EasyService, SequencePerformance, FutureTouchDisplay to name a few.
Funkcje standardowe i opcjonalne
Specyfikacje modelu
Waga (kg)
Weight (Lbs)
Lifting Capacity (Lbs)
Udźwig (T)
| MULTILIFT ULTIMA 18SL Pro Future 51 | MULTILIFT ULTIMA 18SL Pro Future 52 | MULTILIFT ULTIMA 18SL Pro Future 53 | MULTILIFT ULTIMA 18SL Pro Future 56 |
| --- | --- | --- | --- |
| 2080 | 2130 | 2180 | 2200 |
| | | | 4850 |
| | | | 45000 |
| 18 | 18 | 18 | 18 |
MULTILIFT - HOOKLIFT - FLEX CONTROL
Customise your controls. Pay only for what you need, when you need it. The modular system makes retrofitting easy. Control options include the possibility to have outside, in-cab, radio remote controls, or a customised combination.
MULTILIFT - HOOKLIFT - QUIET PERFORMANCE
Friction relief technology lifts the front body to eliminate vibration and noise.